Our Oceanside Sprinkler Repair Contractors will Always Treat You Right

We are a professionally owned sprinkler repair company in the Oceanside, CA area. Our mission is to provide the best service at the lowest price. Our areas of specialty are sprinkler installation and repairs, landscape designing, hardscape installation, and patio and deck construction.
---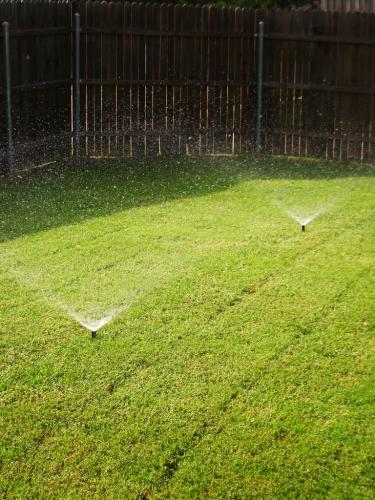 We work to improve sprinkler systems that malfunction or wear out. We perform inspections on lawns, watering systems, heads and timer clocks. We provide on-site consultations for customers who may have a lot of questions or who may be curious about the type of services we offer. We offer valuable tips to home-owners to help them recognize potential problems their systems may be experiencing. Before calling a professional installer try these simple preventive measures first:

Check controllers, valves, and sprinkler heads to eliminate more serious problems.

Unplug the controller and remove the battery. Wait for 10 to 15 minutes and replace the battery. This will reset the controller back to its original factory settings. If the battery is a few months old, try installing a new one.

Check the valves. Sometimes a valve has been turned off without the homeowner's knowledge by someone who has done outside repairs to the home. Be sure to check the main sprinkler valve.

Sprinkler heads may have a leak. Normally, water is left inside the line when the sprinkler is off, and leaks are easier to detect. This is the problem if the sprinkler is turned off and still leaking after several minutes.

Need more help?

If you need help diagnosing your sprinkler issues, or if you're ready to call in the professionals, pick up the phone and dial 760-453-0699 to speak with one of our helpful customer service representatives. We can dispatch an Oceanside sprinkler repair contractor to cover your needs in no time at all.